Trustees Butch Riechelmann, Noel Waite, Suze Keith, Matt Shirtcliffe and Rob Tuwhare, together with builder Stan Scott (at far right) and manager Chris McBride spent the day cleaning up around Hone Tuwhare's crib and doing some minor repairs ahead of a visit by architect Graeme Burgess and his team who will prepare a conservation plan for the crib as part of the process to restore the crib and to build a new residency at the Kaka Point property.
The HTCT team tidied the grounds, cleaned the crib, temporarily repaired the leaking roof on Hone's writing shed and cleaned out water damaged items from the shed.
A meeting to inform local Kaka Point residents and other interested people about progress to date and intentions for the future was held at the Point Cafe & Bar. The Trusts thanks those who attended and extends it's thanks to the Point Cafe & Bar for their generosity in providing the space. The HTCT group was well looked after in Kaka Point and look forward to many more visits as the project develops. The Trust highly recommends the Blue Cod dishes and the sea Food Chowder!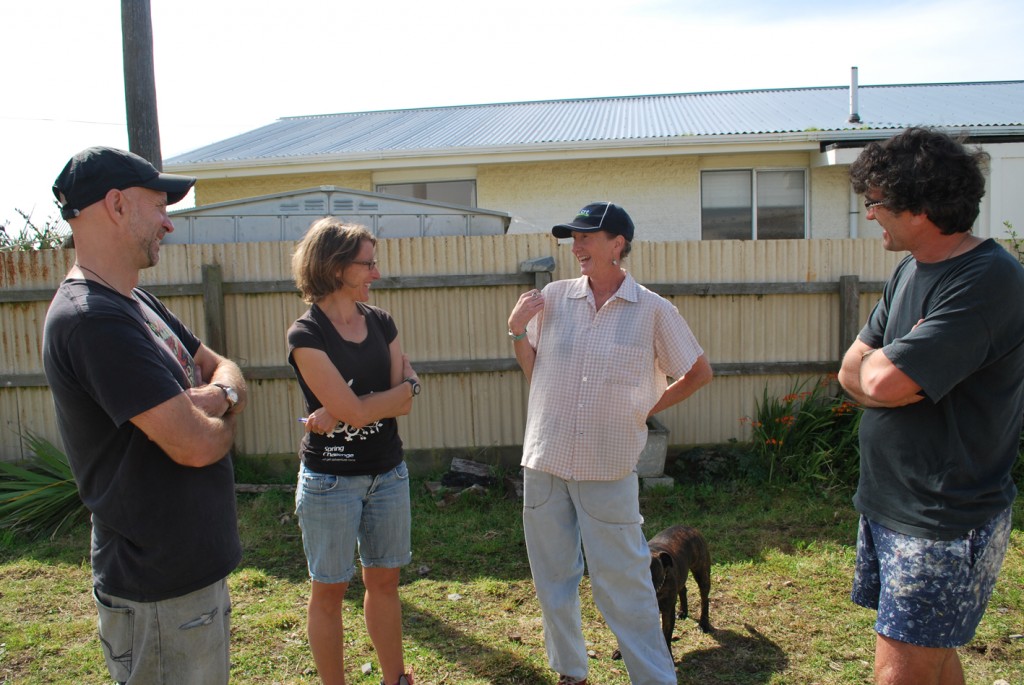 Kate Smith-Bingham talks with Matt Shirtcliffe, Suze Keith and Noel Waite at the Crib. HTCT thanks Kate for keeping an eye on the crib as we move the project forward.
Repairs being made to the shed roof by Butch, Rob and Stan.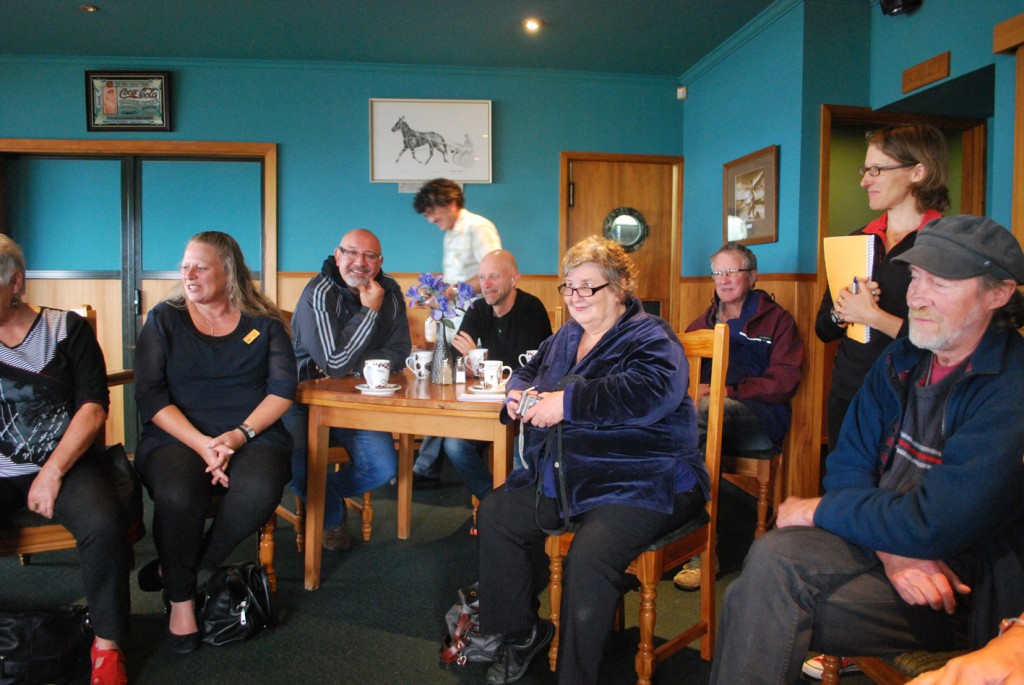 The meeting at The Point Cafe & Bar, Kaka Point.