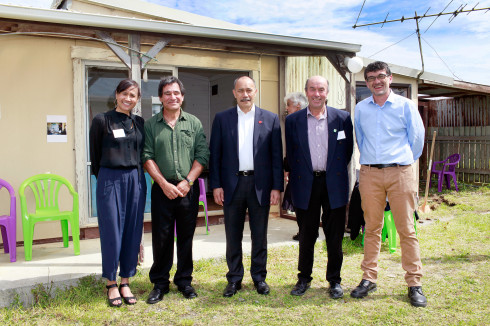 We invite you to join us and support this unique and worthy project, to ensure that Hone Tuwhare, his life, work and contribution to the arts in Aotearoa are remembered and honoured.
Help us to preserve a legacy
Support our Facebook page 'Hone Tuwhare Facebook page'
or
Volunteer
If you have a skill that may help us to reach our goals, let us know
or
Make a Donation
The Hone Tuwhare Charitable Trust
BNZ
02-0144-0134585-000
The trust welcomes donations from as little as $5, $10, $20, and more.
Please use your name as a reference and email us if you'd like a receipt. As we are a registered charitable trust, donations are tax deductable.
Initial Funding Needed
Build Stage One -Crib Renovation $150,000
Build Stage Two -New Residency Building $460,000
Build Stage Three -Landscaping etc. $90,000
Total $700,000