Kaka Point, Clutha District, Aotearoa New Zealand

Kaka Point is a small, coastal com­mu­ni­ty of approx­i­mate­ly 300 per­ma­nent res­i­dents, less than a half hour dri­ve south­east of Bal­clutha. Sit­u­at­ed in the unspoilt Caitlins region, Dunedin, Gore, Inver­cargill and Cen­tral Ota­go are near­by. A steady stream of nation­al and inter­na­tion­al vis­i­tors pass through the area attract­ed by the ocean, seals, pen­guins, water­falls, rivers and the stun­ning ancient native for­est nearby.
Hone Tuwhare Cre­ative Residence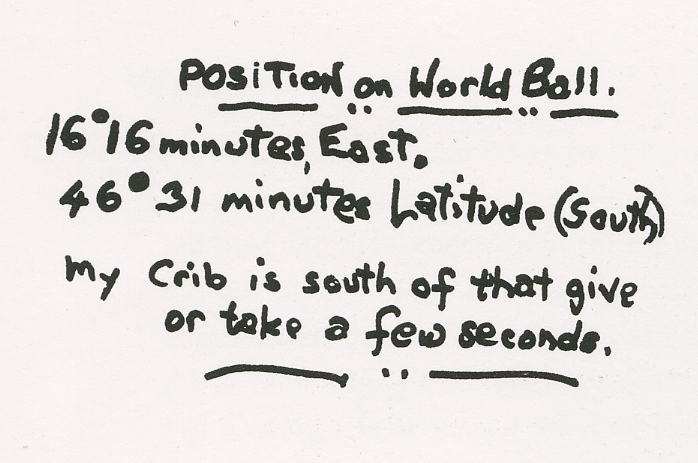 The Hone Tuwhare Char­i­ta­ble Trust's ini­tial aim was to pur­chase and restore Hone's home in Kaka Point as a cre­ative res­i­den­cy. His much-loved crib looks out over the vast ocean and a pris­tine beach that runs to the mouth of the Clutha Riv­er (Mata-au). Hone was very hos­pitable and loved to share his fire, food, a drink, song and laugh­ter. He also val­ued his soli­tude and being able to work undis­turbed in the com­fort­able, peace­ful, inspi­ra­tional place he called home.
Hone's crib will now pro­vide man­aak­i­tan­ga for writ­ers, artists, crafts­peo­ple, musi­cians, book groups and school groups from through­out Aotearoa. We also wel­come inter­na­tion­al vis­i­tors. Hone's crib is a taon­ga that Kaka Point, the Ota­go region and Aotearoa can use and be proud of.
Stage One — Research
In 2014 the Trust com­plet­ed a Con­ser­va­tion Plan with Burgess Treep Archi­tects and a Fea­si­bil­i­ty Study with Crowe Hor­wath. The Con­ser­va­tion Plan can be seen here: Tuwhare Crib Con­ser­va­tion Plan Final Print Issue Decem­ber 2014 The Fea­si­bil­i­ty Study Exec­u­tive Sum­ma­ry can be seen here: The Hone Tuwhare Trust — Fea­si­bil­i­ty Study — Exec­u­tive Summary
Stage Two — Pur­chase & Planning
Pur­chase of crib
Full plan­ning

&

con­sul­ta­tion with Kaka Point locals, local busi­ness­es, Clutha Dis­trict Coun­cil offi­cials, Dunedin City Coun­cil, Ota­go Region­al Coun­cil, Ota­go Uni­ver­si­ty, archi­tects, spe­cial­ist builders, earth­works con­trac­tors and local advi­sors. Includ­ing plan­ning per­mis­sion and consents.
Stage Three — Development
Refur­bish the crib — an exten­sive restoration/rebuild of Hone's home so that it is warm and com­fort­able for one or two peo­ple to stay in, while con­serv­ing its her­itage val­ues (same floor plan, insu­late, rewire, update plumbing/drainage etc and raise kitchen floor by approx 40mm to same height as rest of house). Install wood­en dou­ble glazed win­dows. Tile bathroom.
Recre­ate art work for walls and restore basic furniture.
Set up with basics (crock­ery, pots/pans, sheets/towels) as in a motel.
Restore Hone's back stu­dio for use as studio/storage.
Retain front of sec­tion, link to mains sew­er­age, improve drainage and dri­ve­way, install gates.
Stage Four — Estab­lish­ment of Residency
Deter­min­ing struc­ture of res­i­den­cy and lev­el of support
Form­ing part­ner­ships with oth­er agen­cies and institutions
Organ­is­ing admin­is­tra­tion and main­te­nance of residence
Cel­e­brat­ing launch of Hone Tuwhare Writ­ers' Residency